welcome!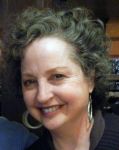 Let me bring YOUR guild an exciting program!
"Your enthusiasm is contagious!"--Rita F., Milford Valley Quilters' Guild
"You are a remarkable, inspirational teacher. You created an opening to a new world of quilting ideas! Thank you for sharing your magic!"--LoisMarie, Northwest Quilters, Portland, OR
"I can't tell you how long it's been since I had this much fun."--Paula H., Oregon Coastal Quilt Guild, Newport, OR
Psst: Guild Program Chair, book me now! Click here for my exciting programs--all with trunk shows, and click here for the fun workshops I offer.
HERE'S WHERE I'LL BE, bringing fabulous quilts to show, lots of inspiration, free books, and other titles at terrific discounts!
April 19, 2015: Pomegranate Guild, Masorot Chapter, workshop 2-5 pm: Weave a Rosh Chodesh Skinny Quilt with Me!
May 31, 2015: Ohio Valley Quilters' Guild, Sharonville Fine Arts Ctr., 11165 Reading Rd, Sharonville, OH, workshop: An Unforgettable Tote Bag
May 31 and June 1, 2015: Ohio Valley Quilters' Guild, Sycamore Senior Ctr, 4455 Carver Woods Dr., Cincinnati, OH, workshops May 31 and June 1 TBD; presentation TBD June 1.

July 12, 2015: Courthouse Quilters, Frenchtown, NJ: workshop, 10-4; evening presentation: Quilting Project Runway
********************************************************************************

Can't make one of these gigs? No worries! You'll find loads of inspiration in the pages of my books--specially priced, personally autographed...books such as: Quilt Blocks Go Wild!
I'm fine with bragging, friends...
...'cuz just like my other books, QBGW! showcases a wide range of designs from some of the best talents in the quilt world. Easy how-tos, too: just like getting your choice of crazy fun workshops to take. For example, check out the "Drunkards Off the Path" by Malka Dubrawsky on the cover. LOTS more inspiration inside...designs by Karla Alexander, Pamela Dinndorf, Tonya Ricucci, Elizabeth Rosenberg, and yours truly (me!). So go wild: take a classic quilt block and make it your own, for quilts and wall hangings, table runners and tote bags, potholders and pillows.
Click here to order an autographed copy!!

Calling all quilters and sewists! Looking for the perfect, most personalized gift to make in a hurry? My shop on Craftsy.com has just what you need!


click on the underlined titles to take you to my Craftsy shop pages!
LOVE LETTERS IN PATCHWORK: Easy-to-make pockets that spell out Baby's name. Celebrate a special and unique little one with a one-of-a-kind bunting.
POTHOLDERS ON A HOT STREAK: Improvisational Patchwork (cook this up for a shower, anniversary, housewarming, or just for you. A foolproof way to try modern abstract, artsy piecing, a fast and failproof way to apply bindings).
Modern 4-Patch Pillow: Give tradition a twist with these 4 super-easy blocks. Each block combines just 4 pieces cut from 10" squares of 4 different fabrics, customized to complement your decor. Follow my lead, with a cutting diagram and 6 pages of how-to's accompanied by 23 step by step photos. Or, go wild! My examples will give you the confidence to slice, rotate, and compose your own original abstract design.
Any questions? Don't hesitate to get in touch—just click on "contact me" at the upper left.