welcome!
Entertaining, inspirational, earthy, and wacky, that's me.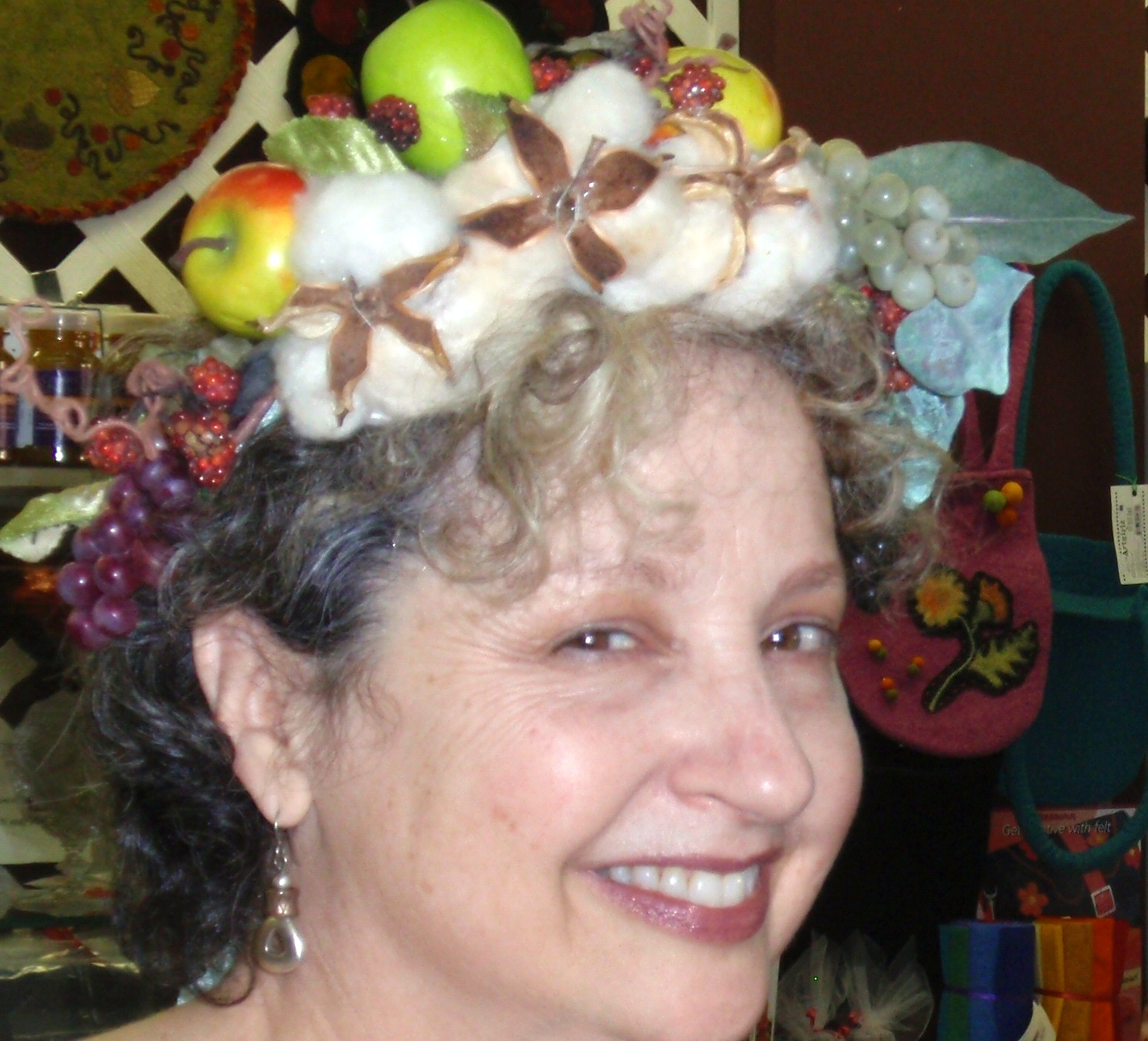 Let me bring YOUR guild an exciting program that's completely out of the box (and out of my giant suitcase)!
THINK OF ME if a last minute cancellation needs to be filled! Look to me to solve your workshop participation challenges. I am flexible and down to earth.
Guild Program Chair, book me now! Click here for my lively programs--all with trunk shows of wonderful, touchable quilt projects, and click here for the fabulous, fun workshops I offer.
**************************
"Your enthusiasm is contagious!"--Rita F., Milford Valley Quilters' Guild, Milford, PA
"I can't tell you how long it's been since I had this much fun."--Paula H., Oregon Coastal Quilt Guild, Newport, OR
**************************
HERE'S WHERE I'LL BE--All guilds welcome guests, so if you're in the vicinity, do come to a program, and contact the guild if you want to get into a workshop!
Oct. 8, 2018: Undercover Quilters, Brookhaven, PA. Workshop, 1-4 p.m.: Weave a Quilt with Me; 7 p.m. meeting: Quilting Project Runway
Oct. 11, 12, 13: Genesee Valley Quilt Club, Temple B'rith Kodesh, 2131 Elmwood Ave., Rochester, NY: Thurs., 9 a.m.-1 p.m.: presentation, Quilting Goes Wild & Crazy; Friday and Saturday: workshops. Stretch Your Creativity, and Weave a Quilt with Me.
Oct. 18-19, 2018: First Dutchess Quilters, Wednesday evening program at 7p.m., Rock Your Quilting, held at the Boardman Road Branch Library of the Poughkeepsie Public Library District, 141 Boardman Rd., Poughkeepsie, NY. Thursday workshop, 10-3:30, Nine Patch Goes Wild, at the Village Fabric Shoppe in Red Hook, NY.
Oct. 24, 2018: Pieced Together Quilters, Green Knoll Rescue Squad Bldg., 608 North Bridge St., Bridgewater, NJ 08807: 10:30 a.m. - 4:30 p.m. workshop: Weave a Quilt with Me; 7 p.m. presentation: Rock Your Quilting
Nov. 12-13, 2018: Garden State Quilters, Grace Episcopal Church, 4 Madison Ave., Madison, NJ 07940: Monday evening program, 7 p.m.: Rock Your Quilting; Tuesday workshop, 9:30 am - 3:30 pm, Weave a Quilt with Me
May 1-2, 2019: Penn Rose Quilt Guild, Nazareth, PA: Wednesday, 1 p.m.: Quilting Project Runway; Thursday, workshop TBD
**************************************************************************
I LOVE BEING A PART OF THE QUILT WORLD!
I enjoy the welcoming community in its entire breadth. Whether traditional quilters who want to play hooky from that heirloom project, or art quilters who want to go wild with new techniques and opportunities, beginners who want the fun of fabric play without all the rules and fastidious methods, or experienced quilters looking for something different....I applaud and support you! Would you support me?
1--GET YOUR QUILT GUILD TO BOOK ME!
It's where the soft, evocative art of quilting meets the patriotic expressions of our core values on all the important issues of our time. Examples, below, l-r, top to bottom: Blue Cross/Blue Shield, by Cathy Perlmutter; Refugees, by Ramona Bates, Love Me Do, by Susanna Hotchkiss, and ReUSe/REFuse, by yours truly. How about submitting a work of your own? Click here.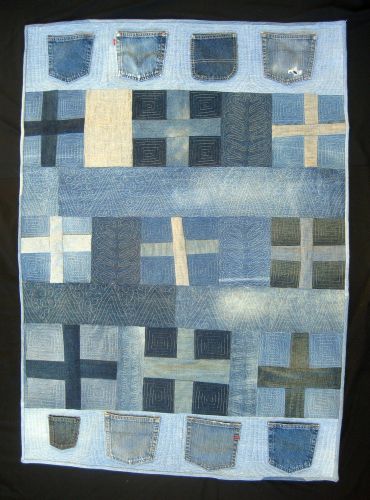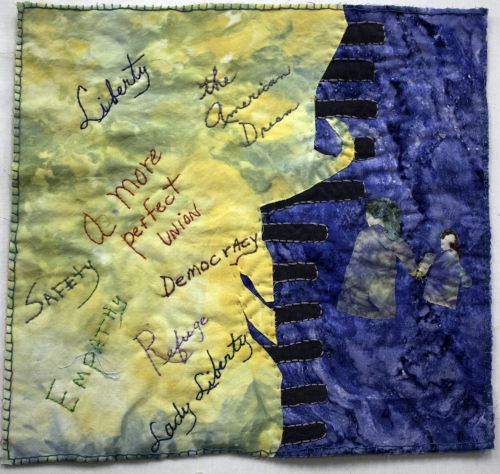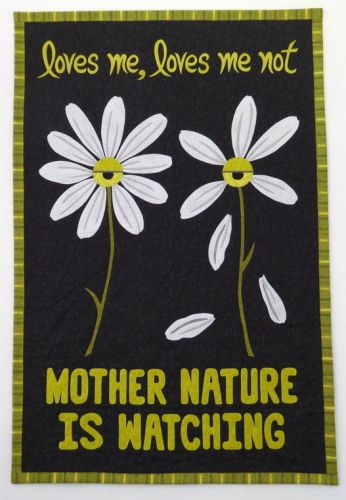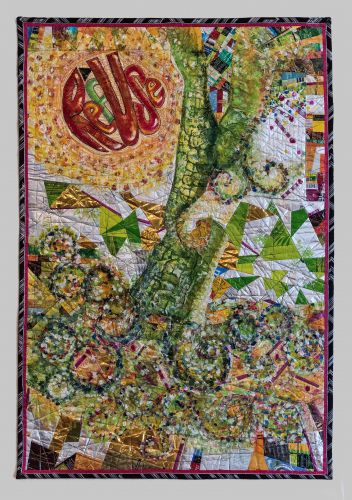 Any questions? Don't hesitate to get in touch—just click on "contact me" --the last link at the top left.